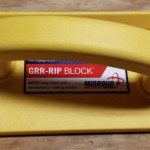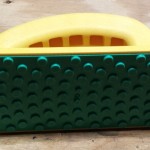 Recently I attended Woodworking in America, spending some money at its market place.  Then the following weekend my local Woodcraft had its annual Extravaganza, where they have their paper bag sale as well a few vendors providing demonstrations.  In fact I saw the same guy both weekends from MicroJig as a result of these events!  When it comes to affordable machine safety, these guys know what is going on!  I have had their splitter on my table saw for awhile now.  However, I hadn't yet bought their very popular Grr-ripper.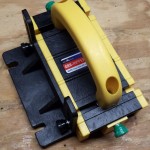 While at WIA, they were demoing their newest product the Grr-rip Block.  What really sold me on it is the smart hooks that are their when you need them, but are out of the way when you don't, which is awesome when pushing a piece through the jointer.  In fact they work the same way on edge when resawing on the band saw!  So while at WIA, I bought one!  I get it home, and the grips are amazing.  I was so impressed with it that next weekend, I bought the Grr-ripper at Woodcrafts event!

Another WIA purchase was a Gramercy rasp.  I got their smaller 5″ 25TPI rasp.  While I haven't used it on a project yet, I have played around with it, and it is an awesome tool!  It is hand stitched, and made from stainless steel so it won't rust.  As much as I reach for a rasp or file, I have a feeling this one will get a lot use!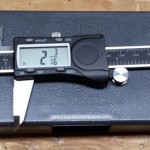 I also picked up a digital caliper.  I actually bought one last year, but met an unfortunate demise when the chuck key for my lathe chuck landed right on the display.  It never worked right since.
Last but not least, while at the Woodcraft extravaganza, I entered my clock on their gallery, and took third place in the small projects division.  The prizes for that was a Fein ball cap and safety glasses, as well as Flex Tools beginners carving set.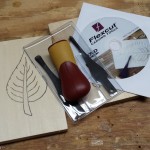 That is an area of woodworking I have yet to explore, so who know perhaps you will see me posting a project with a carving in it sometime in the future!